Image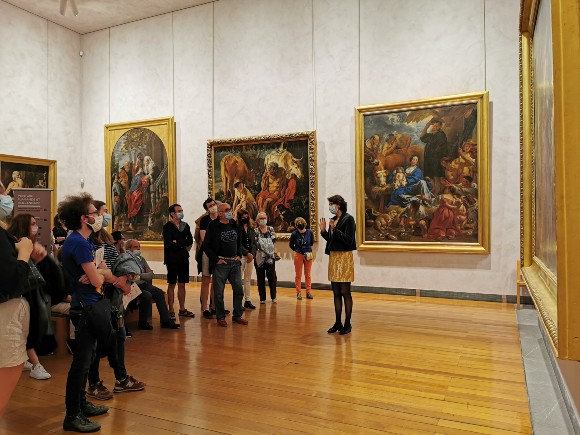 Lyon Museum of Fine Arts, la lumière en peinture
Description

7 to 10 December
Guided tour with commentary
The Festival of Lights is an opportunity to see the museum's collections in a new light. Veronese, Tintoretto, Rubens, Gauguin, Monet, Soulages... This is an exceptional visit that takes you from the Renaissance to contemporary art, giving you an insight into the way artists have used light in painting. Travel through the collections and see the various roles light has played in painting and the way it has been depicted across the ages.
Guided tour with commentary at 3 p.m. (except sunday: 2 p.m.)
Please note, the museum will close at 4 p.m. during the Festival of Lights.
Musée des Beaux-Arts de Lyon
20,Place des Terreaux
69001 Lyon